UNDER NEW MANAGEMENT
Welcome to Shear Indulgence, a "Spa Experience" where we would like to offer you relaxation and renewal. Escape from the cares of everyday life, Shear Indulgence, along with Bioelements, believes in a multidimensional approach to skin care that treats the part (the skin) and the whole (the entire body) simultaneously. The results: healthy balanced skin that its outward appearance reflects inner well-being.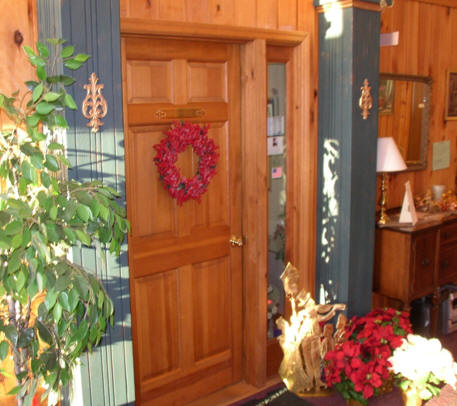 We Can Help You Find The Right Solution For Your Hair
Our Salon/Spa offers a quiet and comfortable atmosphere, where you can come and relax. With the many spa treatments that we offer, facials, body treatments, waxing, pedicures, manicures, and eyebrow and lash tinting, you can come and spend an hour to several hours with us. We offer classic cuts for the entire family from infant to adult. If it is a perm that you're interested in, the perm best suited for you and your hair will be recommended by your stylist based upon the condition and length of your hair. We use Paul Mitchel color, which is a low-ammonia permanent color with a natural beeswax base. This color creates healthy, natural looking hair color with outstanding vibrancy, condition and shine. We offer all types of color from single application to corrective color, foil highlights and artistic color. We also offer formal updo styles, from classic elegance for weddings and formal occasions, to a special night on the town. If you are wanting to relax unruly curls/textures we offer the Brazilian Blowout for amazing hair conditioning results.
We are offering a wide variety of body treatments and facial treatments, along with the most advanced products and techniques. We have a combined 54 years experience in Cosmetology field and 17 years as a board certified esthetician. We have attended many seminars and certified classes both in skin and hair.
Our goal to you, our valued client, is to offer the most professional knowledge we can provide.
Our Manicuring Area is shown on the left

Our Salon Treatment Area is shown on the right
Conveniently located on Route 31 at the Donegal Village Shoppes.
Shear Indulgence would like to offer you the opportunity of relaxation and renewal in the Laurel Highlands with body treatments, spa manicures, pedicures and waxing. Or bring a friend and schedule a Day of Indulgence.
Call for an appointment today 724-593-6500.
We are conveniently located close to both Seven Springs Mountain Resort, and Hidden Valley Four Season Resort. Enjoy a complete Spa Experience whenever you visit these resorts.
We are now associated with the Laurel Highlands Visitors Bureau. Click on the link below and see what else is available in the Laurel Highlands.

Shear Indulgence